Data Driven SEO Campaigns
DigitSol stands out against the rest of the SEO industry. Why? Our unique approach uses data, and only data, to inform the SEO process we use for every website. No smoke and mirrors here – just results.
Most people use the web to find products, services, and businesses. Are you on the first page of the search engine results for the keywords that match your business or brand? If not, you're missing out on valuable leads.
Search Engine Optimization (SEO) isn't a fad, and it's no longer an option to simply not think about it if you want to grow your business. It's an indispensable part of any plan to market your products or services and bring in more qualified leads and sales.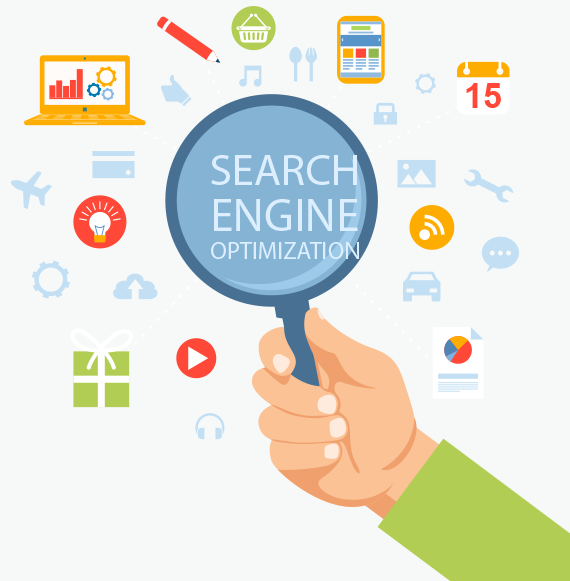 Our campaign process
SEARCH ENGINE EXPERIENCE
DigitSol Topical Keywords
A strategic selection of topical and semantic keywords for maximum organic reach and traffic growth.
On Site Optimization
Website audit and implementation to transform your website into a search engine magnet.
DigitSol Link Building
High authority, topically relevant back links with data-driven anchor text and link distribution.
Real time data


The waiting game is over. Launching an SEO campaign with DigitSol includes access to a real-time reporting platform that puts all SEO-data at your fingertips. Log in at any time of the day and see current keyword rankings, organic traffic growth, and more.

Provable ROI

By setting a data-centric foundation for each campaign, we can precisely track organic traffic revenue attribution through our systems. Never guess again if SEO is generating a net-positive return – your team and your investors will love the financial insight.
Total visibility

The duplicity of the SEO industry is widely known. So how is DigitSol different? We provide a revolutionary level of transparency into our campaigns – from backlink acquisition to on page optimization – so you can trust us to get the job done.
Scalable campaigns

Launching a startup with limited capital? No problem. Want to test our process before ramping up budget? Sounds good to us. With DigitSol, all campaigns are structured to allow for seamless scalability. We'll prove our model and you'll see revenue soar.
See How Well Your Page is Optimized
Let us help you get your business online and grow it with passion.
Our team of professional SEO experts is the perfect partner for a successful business partnership.